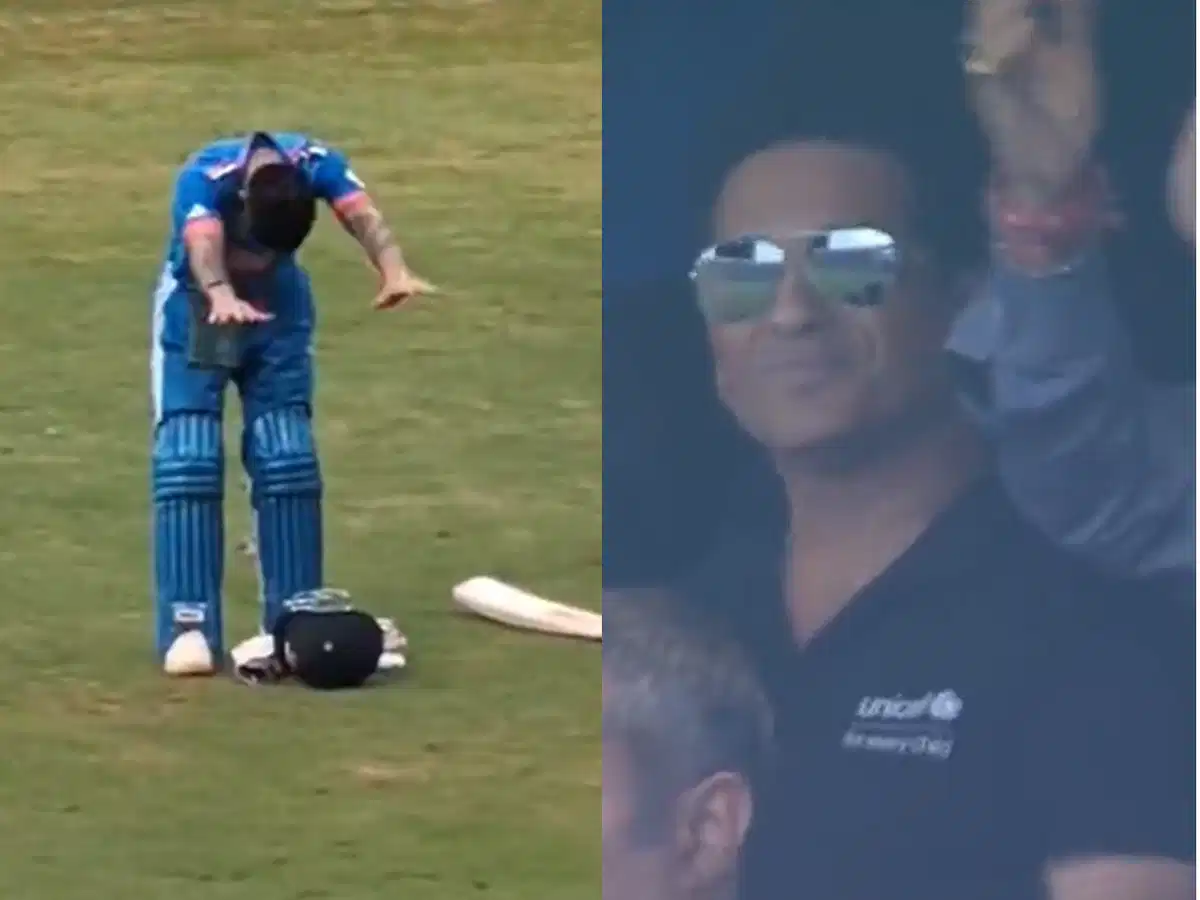 In a moment of humility and respect, Indian cricket star Virat Kohli bowed down to legendary cricketer Sachin Tendulkar after reaching his 50th ODI century. The heartwarming gesture took place during India's Cricket World Cup semifinal match against New Zealand at the iconic Wankhede Stadium in Mumbai, India.
Kohli's achievement marked a significant milestone in Indian cricket history, and Tendulkar, who previously held the record for most ODI centuries (49), was among the first to applaud Kohli's incredible feat. As Kohli walked off the field to a thunderous ovation, Tendulkar stood waiting to greet him.
Upon seeing Tendulkar, Kohli immediately bowed down, touching his forehead to Tendulkar's feet in a gesture of deep respect. Tendulkar, visibly moved by Kohli's humility, gently raised Kohli's head and embraced him warmly.
The profound moment between the two cricketing legends captured the hearts of cricket fans worldwide, transcending the boundaries of the game. Kohli's gesture of respect towards Tendulkar, his mentor and inspiration, exemplified the values of humility and reverence that are deeply ingrained in Indian culture.
Tendulkar's gracious acceptance of Kohli's gesture further solidified his position as an icon of the sport, a role model who continues to inspire generations of cricketers. The heartwarming exchange between Tendulkar and Kohli served as a reminder that greatness is not just about individual achievements but also about the ability to recognize and honor the contributions of others.
Kohli's 50th ODI century and his subsequent gesture of respect towards Tendulkar will undoubtedly be etched in the annals of Indian cricket history, a testament to the enduring legacy of two cricketing legends.