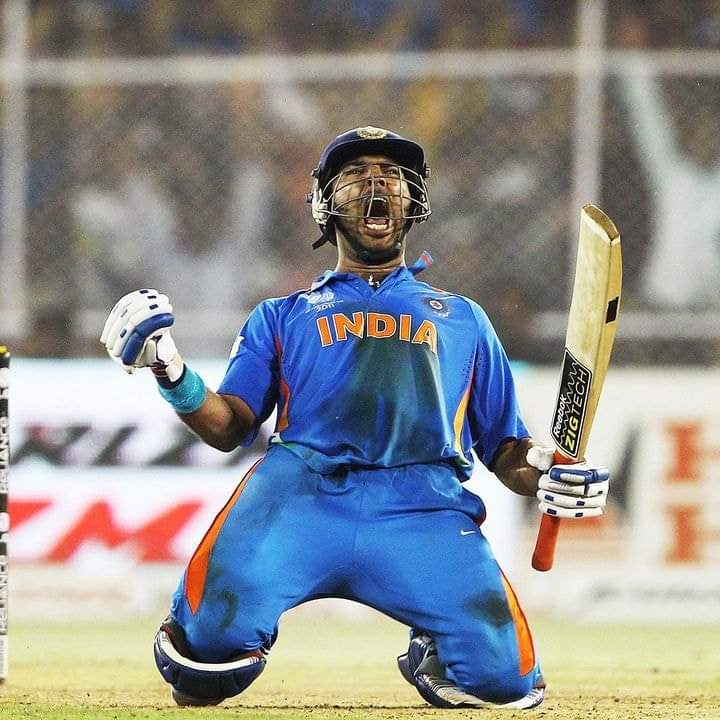 New Delhi, India: Despite being fierce rivals on the cricket field, India and Australia have a long and closely contested history. This rivalry has been particularly evident in ICC knockout matches, where the two teams have clashed on numerous occasions. While Australia has emerged victorious more often, India has managed to secure four notable victories in these high-stakes encounters.
Knocking Out the Champions in 1998
India's first knockout victory over Australia came in the 1998 ICC KnockOut Trophy, a tournament designed to test the mettle of the top eight ODI teams in the world. In a quarterfinal match held in Nairobi, India faced the formidable Australian side, then the reigning World Cup champions.
Led by a scintillating century from Sachin Tendulkar and a quickfire fifty from Ajay Jadeja, India posted an imposing total of 307/8. The Australian batting lineup, despite Mark Waugh's valiant effort of 74, fell short by 44 runs, handing India a memorable victory.
Yuvraj Singh's Star Rises in 2000
The ICC Knockout Trophy of 2000 saw India and Australia lock horns once again, this time in the first quarterfinal. On this occasion, a young Yuvraj Singh stepped up to the plate, announcing his arrival on the international stage with a blistering 84 off 80 balls.
India's total of 265, powered by Yuvraj's knock and contributions from other batsmen, proved too much for Australia to chase down. The defending champions were dismissed for 245, handing India a 20-run victory and marking the beginning of Yuvraj's reputation as a big-game player.
A Memorable Knockout Punch in 2007
The 2007 ICC T20 World Cup witnessed one of the most iconic matches in India's cricket history, the semi-final clash against Australia. In a high-scoring encounter, India set a target of 188/4, thanks to a brilliant knock of 70 off 30 balls from Yuvraj Singh.
Australia's chase began well, but they eventually fell short by 15 runs, largely due to a disciplined bowling performance from India. The victory was a significant moment for the Indian team, marking their dominance in the T20 format and setting the stage for their eventual triumph in the tournament.
A Gritty Victory in the 2011 World Cup Quarter-final
The 2011 ICC Cricket World Cup was a memorable tournament for India, culminating in their victory on home soil. In the quarterfinal against Australia, India faced a daunting task, chasing a target of 261.
Despite losing early wickets, India's middle-order batsmen stepped up, with Yuvraj Singh playing a crucial knock of 57 not out. India eventually reached the target with five wickets to spare, securing a hard-fought victory over their arch-rivals.
These four victories stand as testaments to India's ability to rise to the occasion in ICC knockout matches against Australia. While the rivalry between the two cricketing giants is intense, these moments of triumph have etched their place in Indian cricket history.